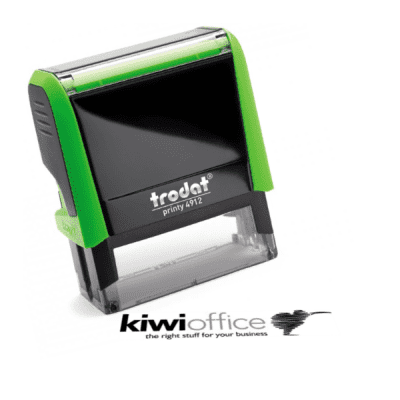 At Kiwi Office we can make custom self-inking stamps to match your needs. We use the Trodat brand stamps for their build quality and longevity. But can offer other brand such as Colop or Shiney on request.
Ordering a custom stamp is easy:
First decide on your design and wording.
Then choose a size that best suits your design.
Here is a complete chart of our Custom Stamp Sizes and Types
Finally choose the desired ink colour.
Here is a chart of all the colours available for each stamp
Then email us at sales@kiwioffice.co.nz with your design, size and colour and we will reply with a proof and quote for you to sign off.