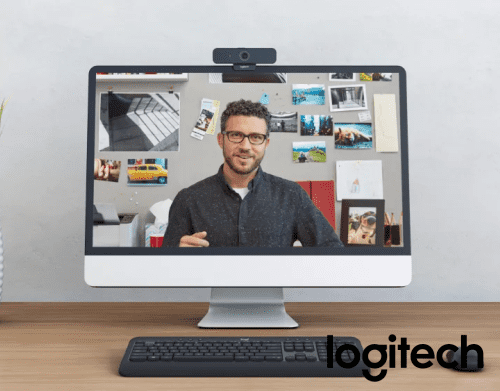 The simplest solution for your office or home set up is a web camera. Kiwi Office have a vast range of high-quality web cameras available for every set up: SHOP WEB CAMERAS HERE
Add some speakers or a headset to your set up so you can hear and be heard more clearly. There are plenty of headsets and speakers to choose from. You can choose either Wired Headsets or Wireless for the ultimate freedom.
If it's just a phone call, Kiwi Office also have Speaker Phone options, to enhance the conference call experience.
When you get tired of everyone hovering around your computer screen all trying to fit into frame, it might be time to consider a better solution...